SERVICES: What's In The Mix?
The world's most successful businesses continuously transform because they have leaders who establish a north star, create a road map on how to get there, and relentlessly model the attitudes, actions, and behaviors expected of everyone along the way. Our experts guide businesses through The Change Triad of Purpose, Strategy, and Culture that, when harmonized, become a powerful force in moving an organization forward.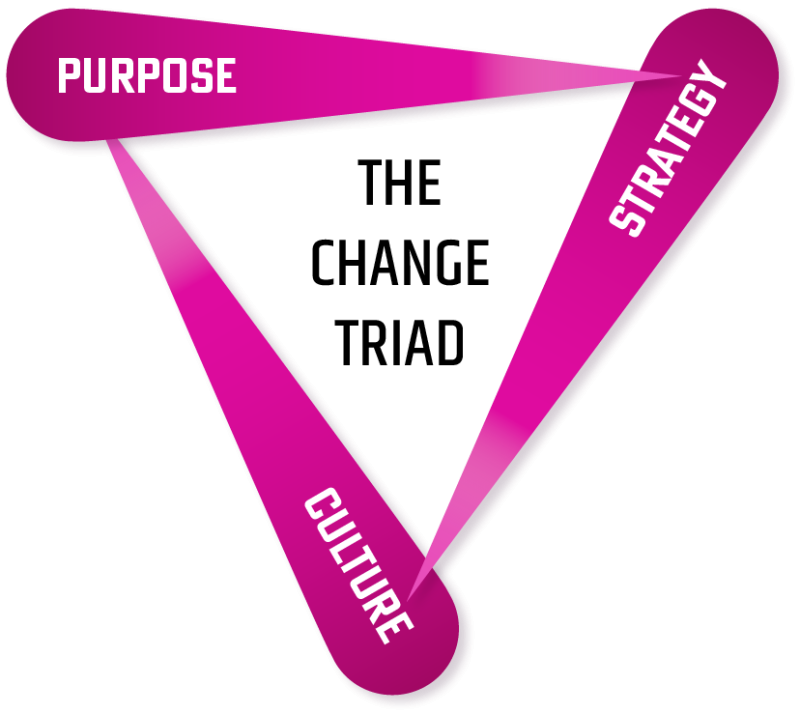 Each of our services help leaders navigate and leverage the power of The Change Triad, no matter where they may be on their journey. From successful Fortune 500s that want to stay on top, to organizations on life support that need a kick in the pants and a dose of honesty, our expert team meets you where you are and helps guide you where you want to go.